Group Banquet and Awards Presentation
This setting is uniquely Chicago and dazzles with incomparable nighttime city views and entertainingly informative exhibits, which will be open exclusively to our group during the banquet. We can't wait to see you there!
Evening of Tuesday, July 24th
Visit
The Adler Planetarium
website for more information.
Morning Activities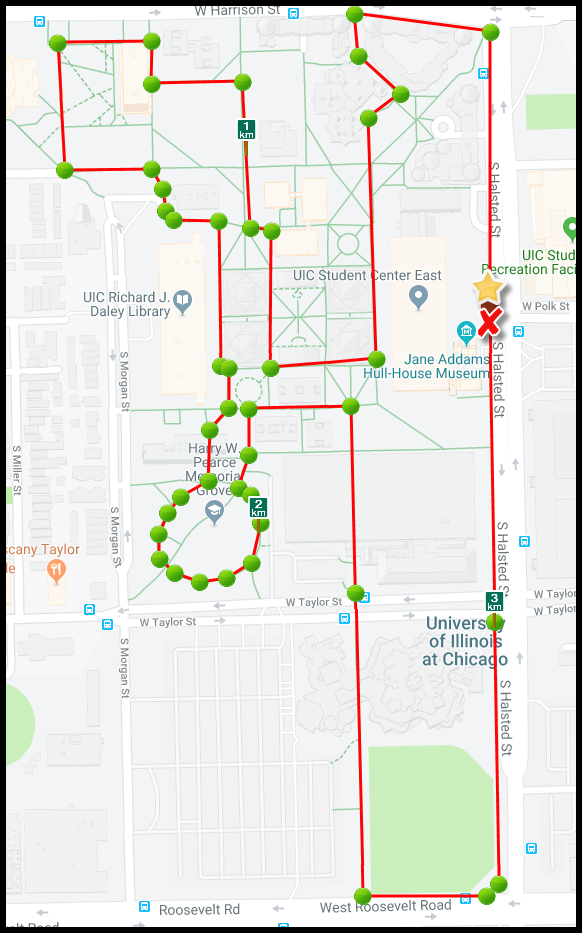 Early morning lakefront run/walk
We encourage you to start the day moving and take advantage of Chicago's best weather season – summer! The Lakefront Trail is an excellent place to begin your outdoor Chicago adventure.
If you'd like to join a run/walk group, we'll meet in front of UIC's Student Center East on the following mornings:
Tuesday, July 24 6:00am
Thursday, July 26 6:00am
Email
events@iclass2018.org
for more information!
Evening Activities
To Be Determined by YOU!
On your free evenings during the conference, join or lead a group and head to a Chicago-themed destination.
Monday, July 23 at 18:00 (6:00pm)
Wednesday, July 25 at 17:00 (5:00pm)
Visit our
Local Information
page to explore fun attractions only Chicago can offer!
Companion Events
INTRODUCTION TO COMPUTATIONAL TECHNIQUES FOR MULTIPHASE FLOWS
An Introductory 2-Day Course on Gas-Particle and Gas-Liquid Flows

Saturday, July 21 – Sunday, July 22
University of Illinois at Chicago
This course will introduce the various techniques for multiphase flows by experts who have directly developed and implemented such techniques. Our intent is to give as many details as possible, and describe their implementation in a model Navier-Stokes solver for two-dimensional flows.
For more information or to register,
visit the event website
.
ICLASS-ASABE SPRAY TECHNOLOGY AND HORTICULTURE TOUR
Thursday, July 26 - Saturday, July 28
Sponsored by WinField United and MS 23/6
This two-day agricultural tour provides transport from ICLASS 2018 to
ASABE AIM
. This is an excellent opportunity to see some of the diverse Great Lakes agriculture and horticulture, while focusing on the spray technology used throughout the region.
Tour will depart Friday, July 27th with stops at WinField United Fair Oaks Farms, AgTec Sprayers/ Superb Horticulture, and several cutting-edge vineyard and orchard operations. Tour concludes Saturday evening, July 28th at the Marriott Hotel in Detroit, home of the 2018 ASABE AIM. Visit
our tour site
for registration and complete tour information. Space is limited.